Join Us as We Kick off the New Year in Celebrating MENA Entrepreneurship!
Hosted by The Aspen Institute's Middle East Programs
WHEN: January 14, 2015 6:00 – 8:30 p.m.  
Marketplace & Networking – 6:00- 7:15 p.m.
Opening Remarks and Keynote – 7:15 – 7:45 p.m.
Pitches / Q&A – 7:45 – 8:30 p.m.
WHERE:
 NestGSV – 
425 Broadway St, Redwood City, CA 94063
Light food and beverages will be served.
TechWadi is partnering with The Aspen Institute to showcase ten start-ups from the MENA region in an open entrepreneurial marketplace and networking hour on January 14, 2015. Engage with the visitings start-up and learn more about their products and offerings, while meeting other members of the TechWadi community.
TechWadi will host two keynotes on the MENA outlook for entrenreneurship from Tamer Rashad, CEO of Humtap, and remarks from Mahendra Ramsinghani, Co-Founder at Mod N Labs and investor in over 50 seed start-ups. 
The top three companies will deliver their pitches to the audience.
The future is bright for entrepreneurship in the MENA region, come out and see for yourself.
We hope to see you there!
For any questions or inquiries regarding this event, please contact
About the Speakers:
Tamer Rashad
is a business leader with over 23 years of general management, corporate strategy, and business development experience across the US, Europe and Emerging Markets. Currently, Founder and CEO of Humtap Inc., a consumer mobile social-media start-up developing a proprietary revolutionary technology to enable anyone to be a music creator, in any genre, and without any training or knowledge of music composition. Prior to founding Humtap, Tamer was CEO of Liechtenstein's private bank LGT Middle East, and CEO of Merrill Lynch for the Middle East. He served in key leadership roles as Managing Director at Bank of America and Merrill Lynch in New York, Head of Corporate Strategy at Countrywide Financial, and American Airlines, and Strategy Consultant at Accenture and Deloitte. In 2006, while at Merrill Lynch, Tamer developed Wall Street's first B2B social networking software platform, monetizing clients' relationship capital across the enterprise and generating hundreds of millions of dollars in incremental revenue. He has several U.S. patents related to social-media algorithms. Tamer is a graduate of the London Business School with a Masters in Finance, the University of Surrey with a Masters in Tourism Marketing and Geographical Information Systems, and attended executive leadership programs at INSEAD, Wharton and NYU.
Mahendra Ramsinghani is Co-Founder of Mod N Labs, a cybersecurity collaborative helping entrepreneurs build the next generation of security companies. He has invested in over fifty pre-seed and seed stage companies and has a decade of experience in fostering the growth of early-stage technology businesses. As Director – Venture Capital Initiatives for Michigan Economic Development Corporation (MEDC) Mahendra led the legislation for two Fund-of-Fund programs that deploy $200+ million in VC funds Michigan. He is also the co-author of "Startup Boards" book (Wiley, 2014) with VC and author Brad Feld.Mahendra's background includes a Bachelor's in Electronics Engineering and MBA with a major in Marketing & Finance.
About the Companies:
Karabeesh
(Jordan) – Kharabeesh is a native born online entertainment network that serves Arab internet users around the world, and is considered one of the leading multi-channel networks "MCN" and broadcasters on YouTube.
MadFoo3at.com
 (Jordan) – Madfoo3at.com is an online, real-time bill presentation and payment service, which enables customers to inquire about, and pay their bills anytime, anywhere in Jordan and MENA.
ShopGo
 (Jordan/Syria) – ShopGo.me is a hosted and localised eCommerce solution designed to enable MENA merchants to create e-stores and become e-tailers, in just a few simple steps.
Dr.Bridge
 (Egypt) – DrBridge creates a digital healthcare ecosystem to build patient medical records and automate data transactions between different healthcare stakeholders. It provides practice management and electronic medical records (EMR) to doctors and their independent private practices. It also connects clinics to patients, as well as laboratory chains, radiology center chains, and pharmaceutical companies.
DabaDoc
 (Morocco) – DabaDoc allows you to find a doctor or dentist for you and make an appointment online. DabaDoc brings to you reliable information on practitioners around you and prevents you from spending hours on the phone to see which one can see you
Transline
(Algeria)  – TransLine is a smart solution aiming to link transport providers (haulage) with consumers in real time by using a web platform and mobile application. Transline resolves many problems of fleet management in Algeria such as the lack of communication, the empty returns of trucks, and the cost of transport services.
Chifco (Tunisia) – Chifco is a customer engagement platform that reinvents the way utilities, telecommunications companies, and facility managers interact with customers and devices, from the quality of infroamtion to the way this material is presented and delivered.  
Little Thinking Minds (Jordan) – is a company passionate about teaching children in Arabic, and providing digital and physical edutainment solutions for preschool and primary year children in the form of DVDs, apps, online games, and digital books.
Woisio
 (Turkey) – Woisio is an online media platform with a fundamentally different value proposition: a TV-like viewing experience that consolidates news and media based on tagged content. It has grown to 14 million video views and 3.5 million active monthly users, but seeks to penetrate the international market
Webteb
(Palestine) – WebTeb is the leading Arabic-language health and wellness site, with the most traffic, content, tools and doctor listings, serving a population of over 350 million Arabic language speakers. WebTeb mission is to provide Arabic-language comprehensive health and wellness information so that Arabic-speaking users can live better and healthier lives and interact with health practitioners, hospitals, doctors, dentists, pharmaceutical companies and health education institutions.
---
EVENT HOST / PARTNER
The Aspen Institute's Middle East Programs develops and implements pragmatic economic and policy initiatives that advance economic opportunity in the Middle East and North Africa. In partnership with the Blackstone Charitable Foundation, the Aspen Middle East Program's Partners for a New Beginning Initiative, is organizing a training program for 10 tech entrepreneurs from the Middle East and North Africa in order to help them grow and scale their businesses regionally and globally.
DIASPORA PARTNERS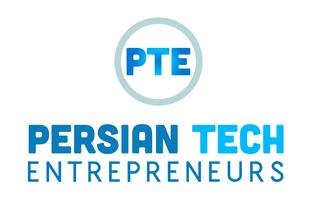 Persian Tech Entrepreneur's ecosystem encourages entrepreneurship by providing services beneficial to the public interest. The PTE community will connect through the web, social media, and events. PTE's goal is to help the community create jobs, internships, and give recognition to great talent.
LebNet is a network of Lebanese-American professionals working in the technology sector, mostly in Silicon Valley, CA. This network, which started in 1999, includes more than 300 people and is built on relationships and volunteerism. LebNet's goals are to 1) Raise visibility of the Lebanese-American technology community in the Bay Area 2) Connect, expand, support, recruit, mentor, and learn 3) Support technology (IT) projects in Lebanon and in the Middle-East. 
The Association of Moroccan Professionals in America (AMPA) is a non-profit organization established to promote networking between experienced, successful, and active Moroccan professionals in the United States of America. Our goal is to provide our members with a comprehensive platform where they can easily share their knowledge and contacts to advance social and professional development.
Upcoming Events
Fueling Growth For MENA - TechWadi Annual Forum 2018
27 January
8:00 am — 6:00 pm
LEARN MORE